Fleet and Commercial Sales Utica NY | Carbone Fleet and Commercial Sales Serving Yorkville, Rome, Oneida, Oneonta, Syracuse and the entire Mohawk Valley/Central New York Region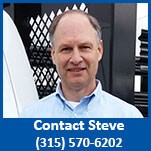 Welcome to Carbone Fleet and Commercial vehicles, where we want to help your business in all aspects regarding your fleet.  We know that you want your vehicles to last as long as you can safely use them, but also realize that through wear and tear, or even growth, vehicles will need to be replaced or added to keep your fleet going strong. Our Fleet and Commercial sales division can assist you with pricing, quoting, bidding and building your new vehicles.  We can also help you spec out a vehicle, compete with government contracting, and cover all aspects of your vehicle purchasing- AT YOUR DOOR!  
We understand that you are busy with your day to day operations so to best suit you, we have on the road fleet and commercial specialists that will meet with you at your convenience.  Most times our fleet and commercial customers do not even need to come to the dealership.  Since we have 20 franchises, we can be competitive with not only other dealerships, but ourselves as well.  We are not brand biased, since we have so many of the major ones, so we will put you in the right vehicle to best fit your needs- not just what we have in one store as most dealerships would need to do.  We can compare and contrast what each has to offer for your specific purpose!

Our location at 5700 Horatio Street, Utica NY 13502