The 2022 Ford EcoSport takes mid-sized SUVs to the next level. It's a snug, compact crossover when you need it to be, a competent off-roader when the going gets tough, and always a classy, safe mode of transport.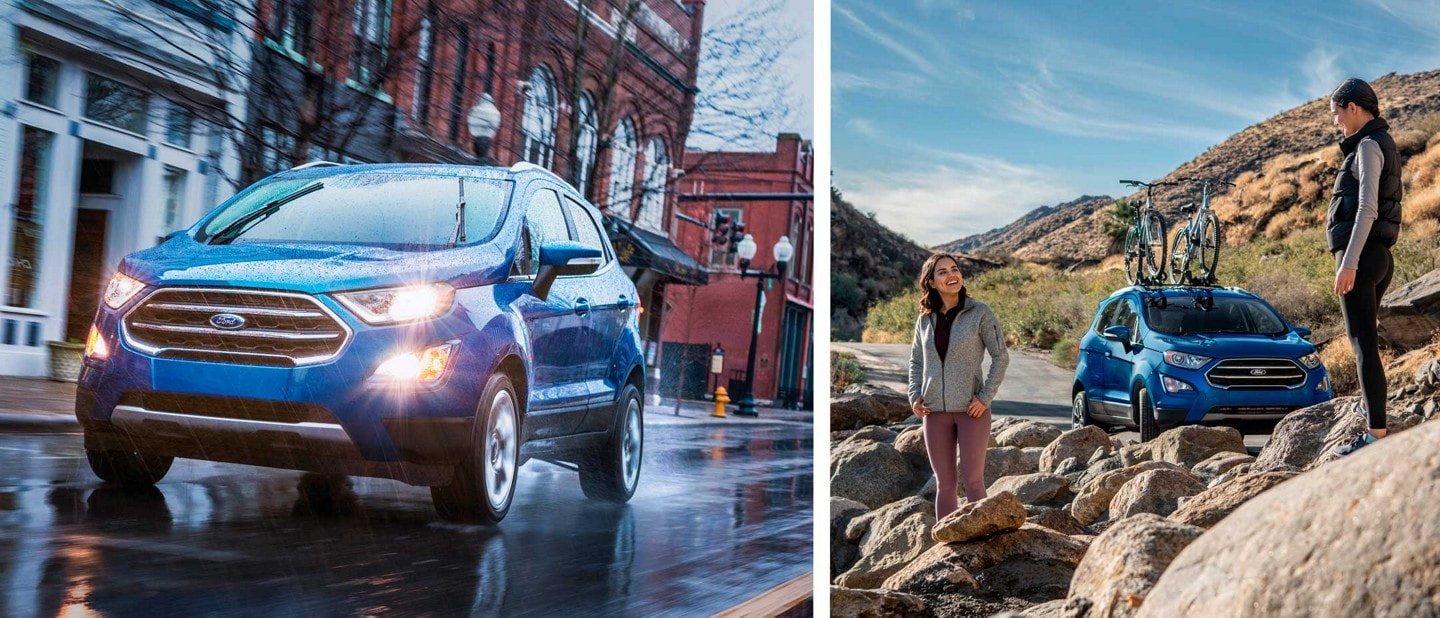 The 2022 Ford EcoSport's Capabilities
Visit a Ford dealership to see for yourself that the 2022 Ford EcoSport takes its role as a crossover seriously. It's designed to be exceptional in many situations. It has plenty of room inside but is nimble enough for the narrowest parking spaces and has lots of neat features tucked away inside.
Its 2.0-liter direct-injection engine makes this car powerful enough to get up tricky hills but smooth enough to cruise on the highway with a load or trailer. And its 2,000-pound max towing capacity is hard to match on an SUV this maneuverable.
It's also got an intelligent four-wheel-drive system and AdvanceTracâ stability control that lets it handle the bumps and varying traction you encounter venturing off the beaten path. It's designed to be versatile enough to meet the demands of pretty much any excursion.
Don't forget about Ford lease deals if you're thinking of buying one of these versatile SUVs. There's something for everyone at Ford dealerships, so be sure to explore all the options.
The 2022 Ford EcoSport's Features
When you sit in the driver's seat of a 2022 Ford EcoSport, you notice that you're in a space full of useful tech. The SYNC 3 navigation and infotainment system links with Android Autoä and Apple CarPlay, there's a Bang & Olufsenâ stereo system, and the seating arrangement is designed for versatility.
Then there's Ford's Co-Pilot360 safety suite to guide you on the road. The BLIS Blind Spot Information System keeps you aware of adjacent traffic and the Rear Parking Sensors let you park with ease.
Be sure to look up Ford dealers near me and don't hesitate to stop by for an in-person tour of the technology and features of the 2022 Ford EcoSport.
Don's Ford
Pay us a visit at Don's Ford to get a look at the 2022 Ford EcoSport. Our showroom gives customers a wide selection of vehicles to choose from, and we always aim to please with our service, deals, and financing options.