The 2022 Ford Bronco Sport is as capable as you could want it to be. It's capable on varied terrain, it's capable as an everyday driver, and it always provides ample performance. This is Ford's answer to the conundrum of combining everyday utility with weekend fun on both long road trips and off-road excursions.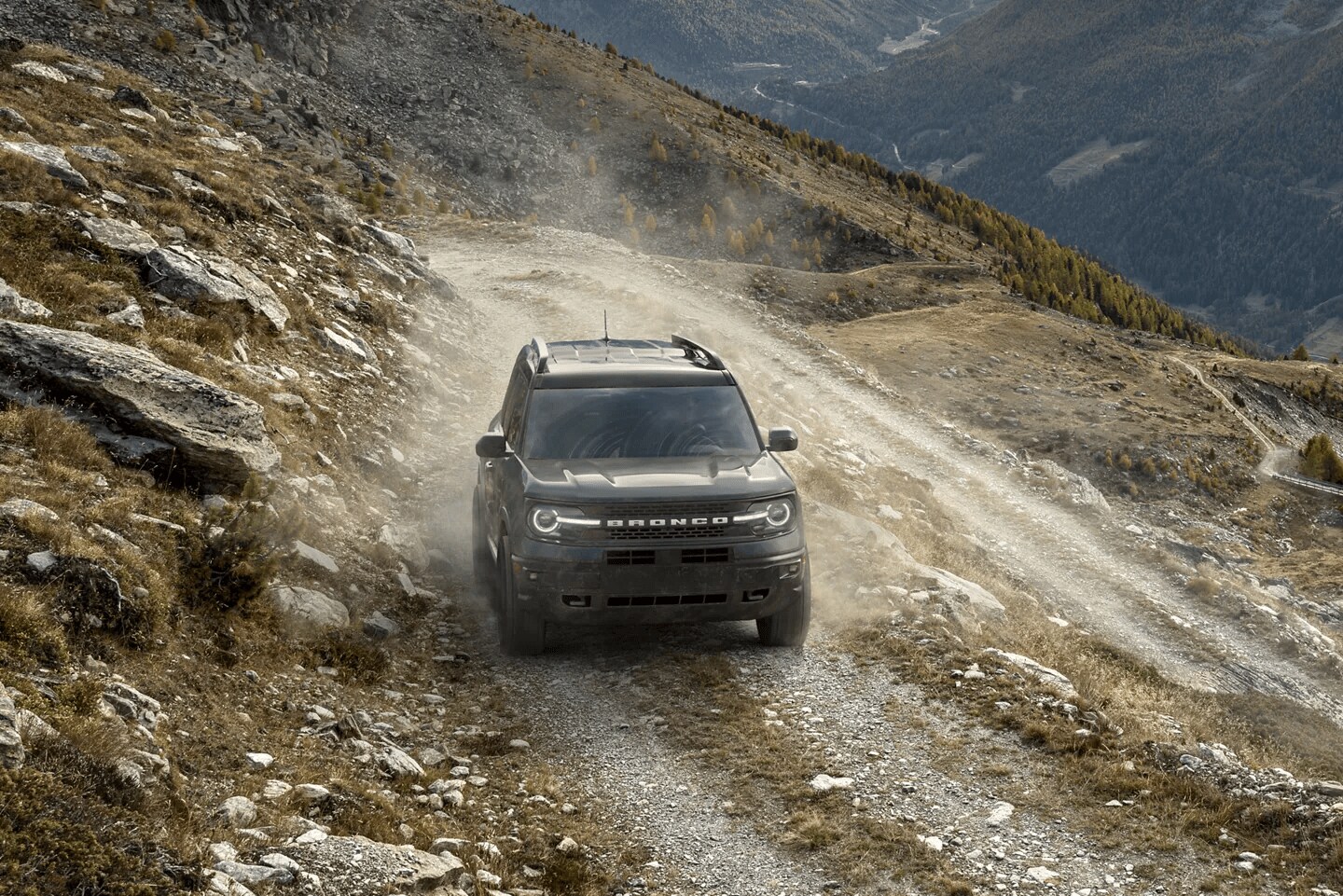 2022 Ford Bronco Sport Capability
The 2022 Ford Bronco Sport is a jack of all trades - with ample interior space, a smooth ride, and plenty of power under the hood - but doesn't compromise on any single aspect of performance.
The arrival and departure angles, ground clearance, torque-vectoring AWD, suspension system, and traction modes of the Ford Bronco Sport are designed to give you confidence on all types of terrain. But this doesn't compromise the roadway quality of its stable, confident suspension.
At any Ford dealership, you can see for yourself what this mid-sized SUV is capable of. Don't hesitate to ask for a tour of its features or a test drive out on the road.
2022 Ford Bronco Sport Capability
Terrain Management System with up to 7 G.O.A.T. Modes (Goes Over Any Type of Terrain)
High-Performance, Off-Road, Stability, Suspension (HOSS) System
Dispersed power 4x4 system with available twin-clutch rear-drive unit
Available Ford Trail Control
2 cubic ft of cargo volume and a flexible interior with multiple storage spaces
Safari-style roof and foldout camp table
Up to 249 horsepower and 277 lb-ft of torque available with a minimal curb weight of 3,700 lbs.
2022 Ford Bronco Sport Technology
You can count on Ford dealers near me to stock this SUV in droves. Besides its appealing all-terrain capability, the 2022 Ford Bronco Sport stocks the latest technology.
Safety features include Ford Co-Pilot360 driver-assist technology with Adaptive Cruise Control and Evasive Steering Assist and a BLIS Blind Spot Information System with Cross-Traffic Alert.
There's also an intuitive infotainment and navigation system with Apple CarPlayâ and Android Autoä wireless synching and slick button and touchscreen controls.
If you're looking for used cars Utica, NY, don't forget to stop by Don's Ford. We have a handpicked selection of pre-owned Fords that widen the purchasing options to fit any budget and needs.
Don's Ford
If you want to buy a 2022 Ford Bronco Sport, find yourself a local certified Ford dealership for the best deals and the best customer service. At Don's Ford, you can always find the best products and deals, and we'll be happy to help you through the purchasing process.
And once you've completed the purchase, be sure to stay in touch for maintenance, servicing, accessories, and advice to keep your Ford experience the best it can possibly be.