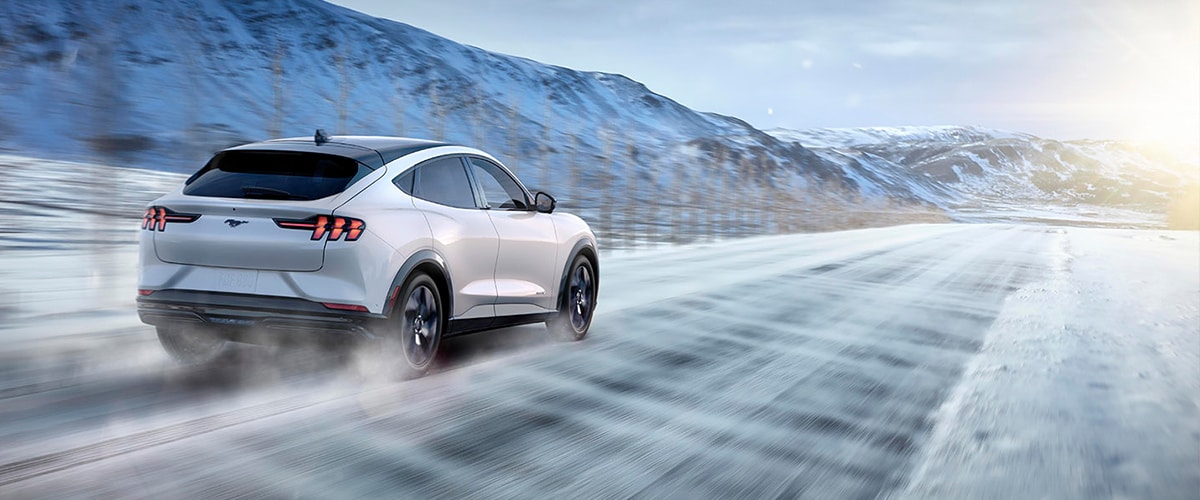 2021 Ford Mach-E
Welcome To The Stable
Explore the Upcoming Fully-Electric 2021 Ford Mustang Mach-E
The chance to hit the road in a new all-electric Ford is coming soon. The 2021 Ford Mustang Mach-E is due to arrive in late 2020, and it's in a good position to shake up the Ford lineup. The Mustang Mach-E is purely electric, so there's no need to gas up, and there are no emissions to worry about, making it an excellent fit for drivers who want to explore the greener side of driving. So, what can you expect from the incoming Ford Mustang Mach-E? Here's an overview of what we know so far to tide you over until its release!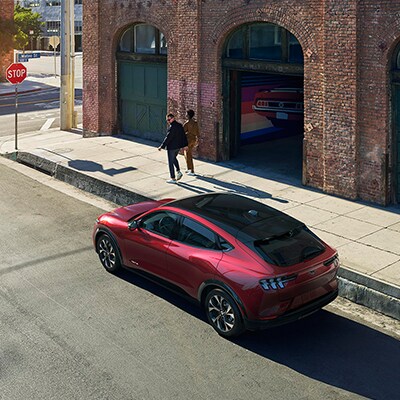 What is the 2021 Ford Mustang Mach-E?
The Mustang Mach-E is an electric SUV that offers strong performance, a robust roster of features, and an impressive driving range. The roomy cabin supplies plenty of space for passengers and ample legroom so that everyone who comes along for the ride can stay comfortable. There's also plenty of space for storage, including a water-resistant front trunk with 4.8 cubic feet of space and a convenient drain, making it perfect for camping, tailgating, and more.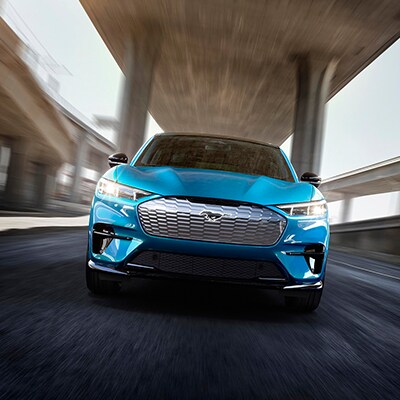 Electric Power
The Mustang Mach-E targets an estimated driving range of up to 300 miles, making it well-suited for your daily commute as well as your long-distance adventures. Charging is simple, and it can be exceptionally quick with a 150kW DC Fast Charger. You can get up to 47 miles of range back in ten minutes when you use fast-charging capabilities. Furthermore, the Mustang Mach-E GT targets zero to 60 miles per hour in under four seconds for truly heart-pounding performance.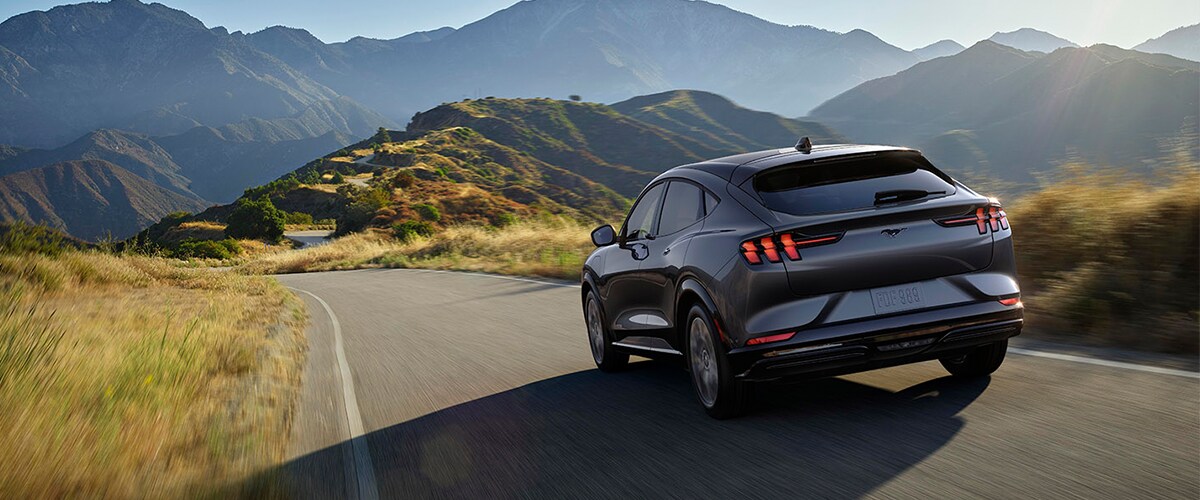 Other Exciting Mustang Mach-E Features
Panoramic Fixed Glass roof
Ford Co-Pilot360 driver-aids
Premium Bang & Olufsen sound system
Intuitive SYNC infotainment system with a 15.5-inch touchscreen
And much more!

Find out more about the upcoming all-electric 2021 Ford Mustang Mach-E at our Ford dealership today!
Make an Inquiry
Hours
Monday

9am-8pm

Tuesday

9am-6:30pm

Wednesday

9am-8pm

Thursday

9am-8pm

Friday

9am-6pm

Saturday

9am-5pm

Sunday

Closed